Dear members, colleagues, and friends of the World Federation of ADHD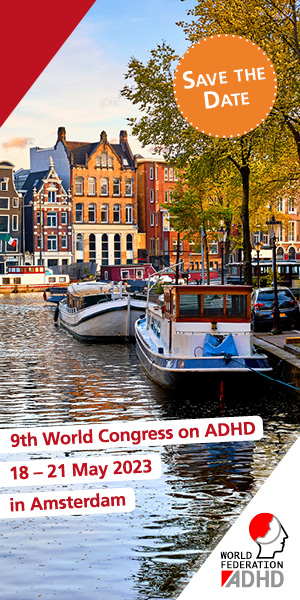 We hope you enjoyed attending our first ever virtual congress! If you missed out on the virtual live congress, you still have the possibility to see all of the sessions on-demand until August 1st 2021.
Although the 8th World Congress on ADHD has just finished, we would like to ask you to save the date of our next world congress.
The 9th World Congress on ADHD will take place from 18 - 21 May 2023 in Amsterdam, The Netherlands.
We are very much looking forward to seeing you all in person in May 2023!